Ambiguities of Energy Poverty and the Search for "Hidden Energy Transfers". A Review of Energy Vulnerability Narratives
Keywords:
energy poverty, energy justice, energy vulnerability, hidden energy transfers, energy literacy
Abstract
Several gaps in the conceptual and empirical knowledge of energy poverty have developed during recent years. This article aims to depict these inconsistencies, as well as to undertake a brief analysis of the current state of the practices and policies that build around this concept. The way energy use in household consumption contributes or not to the development and reproduction of energy poverty will be addressed though a short analysis of how different definitions employed succeed to measure energy deprivation, as well as of how these definitions are engaged as practicalities in different social contexts. To meet this purpose, I use data from European Quality of Life Survey 2003–2016, Eurostat, and EU Buildings Database, and I also focus on narratives around energy vulnerability, traced in several policy documents. This is relevant in order to highlight gaps and ambiguities that will illustrate the links between the macrosocial layouts of the geographical and political distribution of energy for residential consumption and the scaled-down realities of energy consumption in households. Patterns of energy use are influenced by access to adequate and sufficient energy sources for home maintenance and for increasing housing quality, as well as by the other variables related to the dynamics of knowledge of efficient energy sources, the evolution of the purpose of energy policies, and the holding of energy assessment strategies for household consumption. Furthermore, to advance the understanding of energy poverty mechanisms, as well as practices around energy use, a new concept of "hidden energy transfers" is proposed as an analytical tool that highlights the social embeddedness of energy, particularly how social connectedness is vital for the energy deprived households. As demonstrated, the concept builds upon previous studies and can address a more inclusive and contextual understanding of coping strategies around energy deprivation and energy poverty, that considers not only behaviours within the household, but also those outside of it.
Downloads
Download data is not yet available.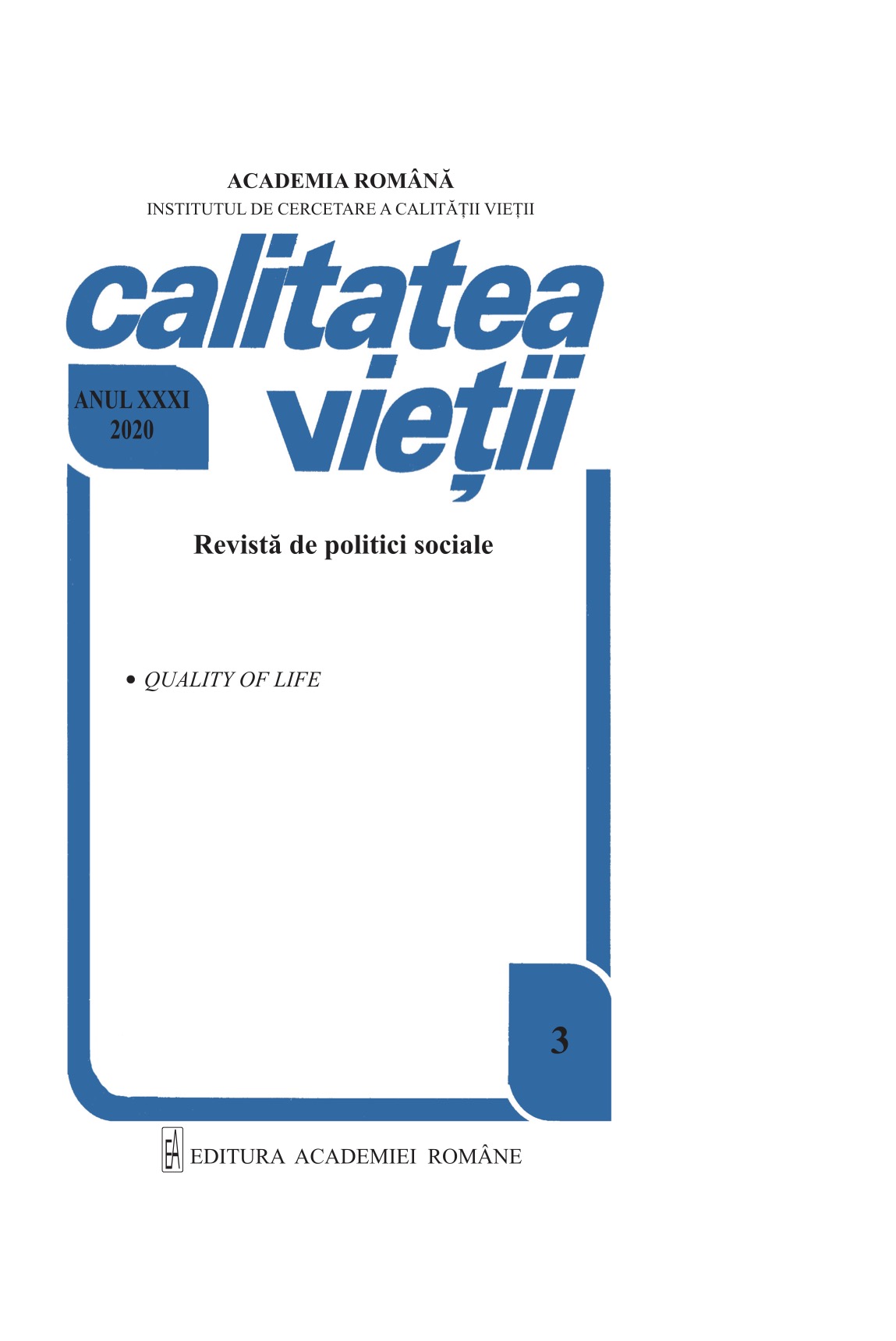 How to Cite
Tufă, L. (2020). Ambiguities of Energy Poverty and the Search for "Hidden Energy Transfers". A Review of Energy Vulnerability Narratives. Calitatea Vieții, 31(3), 245–261. https://doi.org/10.46841/RCV.2020.03.03
Copyright & Licensing
Copyright (c) 2021 Romanian Academy Publishing House
This work is licensed under a Creative Commons Attribution 4.0 International License.