The Quality of Life Related to Universal Basic Income
Keywords:
human rights, Agenda 2020, sustainable development, basic needs, basic income, inequality
Abstract
In the context of economic development was implemented the concept of universal basic income, which is intended to be a form of sustainable social protection, thus responding to the Universal Declaration of Human Rights. It is easy to understand that the implementation of such a concept will have a significant socio-economic impact and not a positive impact in all cases. Unfortunately, there are countries where the minimum income is insufficient to support the citizen's minimum needs and beside this the concept will demage the economic connection between work and income. Meanwhile, this mechanism is considered by specialists a form of communism in a capitalism society like Marx used to say "from each ones with capacity to each ones with needs". The current debate highlights and analyzes the size of the system`s implementation with regard to the universal basic life expectancy, the actors involved in the process and the contribution to a sustainable development.The main focus of the article refers to the socio-economical options which might be implemented in order the mechanism of basic income to be sustainable meanwhile being aware about the fact that the more free money is shared the more people will be tempted to be satisfied with minimum income despite competitive work.
Downloads
Download data is not yet available.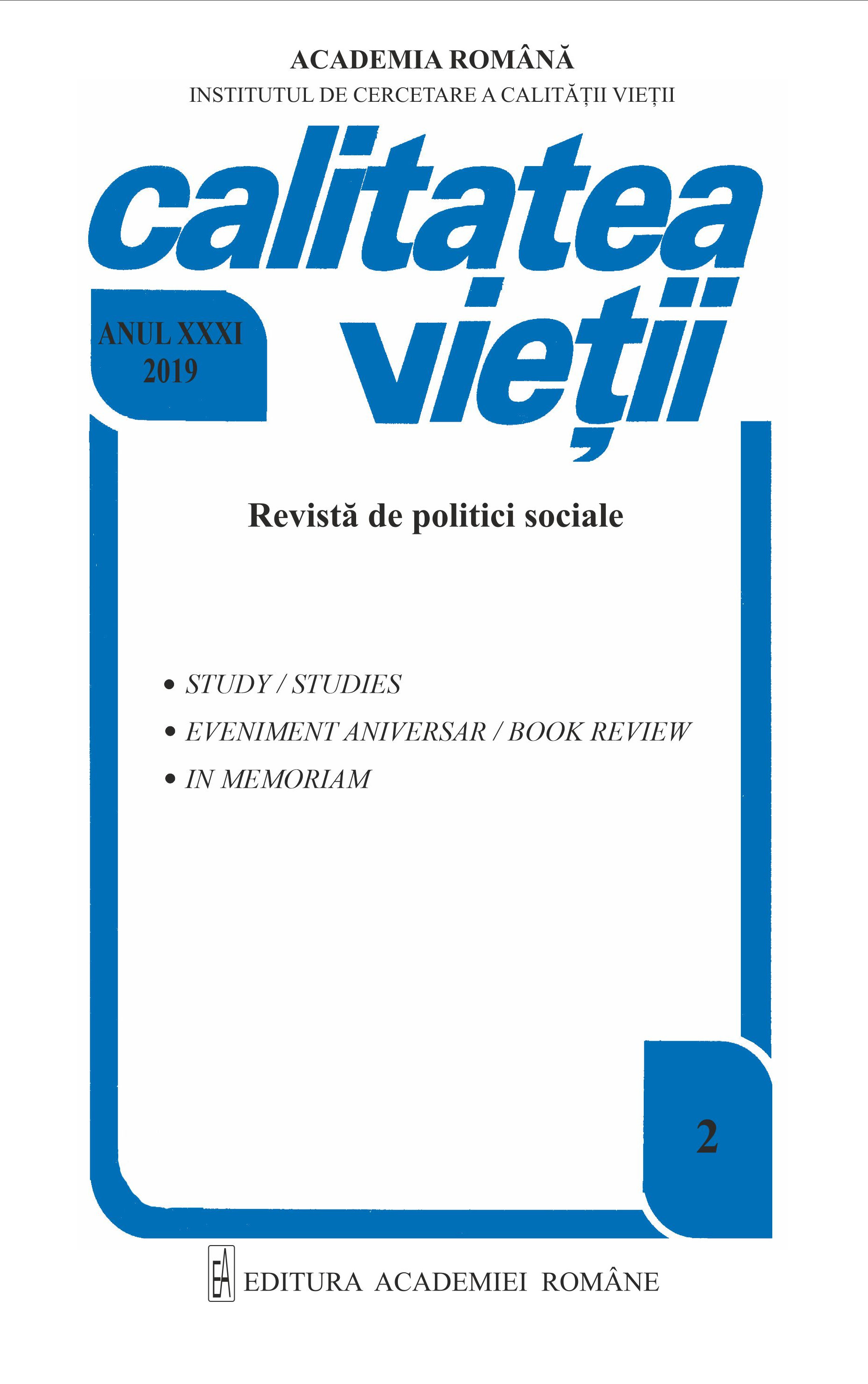 How to Cite
Diamantu, O.-V. ., & Chiriţă, O.-F. . (2019). The Quality of Life Related to Universal Basic Income. Calitatea Vieții, 30(2), 109–118. Retrieved from https://revistacalitateavietii.ro/journal/article/view/125
Copyright & Licensing
Copyright (c) 2019 Romanian Academy Publishing House
This work is licensed under a Creative Commons Attribution 4.0 International License.