Agresorul familial
Keywords:
aggressor, victim, couple, specialized services, violence
Abstract
The main objective of this paper is to emphasize the importance of services dedicated to the family of the aggressors. Thus, not just the victim of domestic violence, the couple's relationship, must benefit from the specialized services, but also the aggressor. It is about correcting aggressive behavior, as well as starting the whole process of rehabilitation of the individual. Human agressivity is extremely complex, and it requires a great deal of attention in addressing the various theoretical, contextual, individual, couple, institutional, legislative and moral perspectives. Romania is still at the beginning of designing specialized services exclusively for the family aggressor. Thus, there is only one center in Bucharest that offers specialized services to aggressors. As a result, administrative, legal and scientific efforts are required to address the issue, including the needs and assistance of the aggressor. Effective treatment of family violence involves both the victim as well as the aggressor. Also, the recorded number of cases of aggression and violence, both in the public space and in the intimate family area, has tripled over the last ten years due to the state's multiple efforts to make this issue known and to offer as many solutions to prevent and fight against it
Downloads
Download data is not yet available.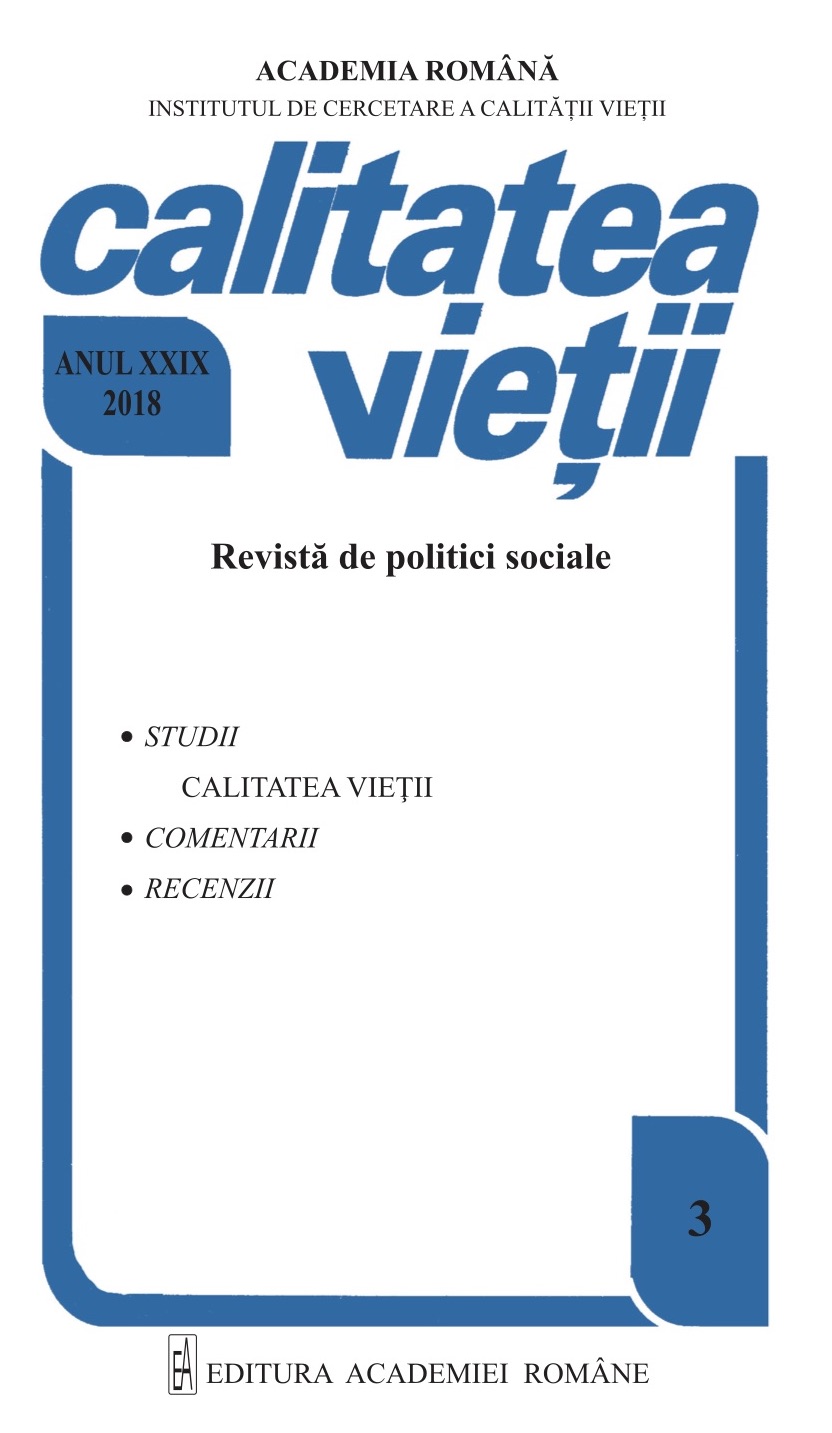 How to Cite
Bonea, G. V. (2018). Agresorul familial. Calitatea Vieții, 29(3), 271–290. Retrieved from https://revistacalitateavietii.ro/journal/article/view/173
Copyright & Licensing
Copyright (c) 2018 Romanian Academy Publishing House
This work is licensed under a Creative Commons Attribution 4.0 International License.