Comparative Analysis of Abortion Liberalisation in the European Union
Keywords:
demographic transition, population change, fertility rate, abortion, EU-28
Abstract
The purpose of the paper is to analyse the development of abortion liberalisation by cross-country comparisons of domestic regulations within the member states of the European Union (EU). With respect to the historical development measures for the liberalisation of abortion, these were adopted firstly in the post-communist countries that had also partially experienced prohibition measures. The EU pioneer in regulating abortion is Poland (1932), while the latest changes are from Ireland (2013). In EU-28 abortions are performed generally during the first trimester of the pregnancy, in authorised hospitals, and by specialised staff. The most frequent ground for which abortion is allowed within the EU member states is to save the life of the woman (27 states). The most restrictive EU countries in performing abortion are Malta and Ireland.
Despite the fact that abortion remains a national matter, further harmonisation among EU-28 member states would offer a sustainable answer to current demographic challenges. The originality of the paper consists in the crosscountry analysis of abortion liberalisation at the level of the EU member states.
Downloads
Download data is not yet available.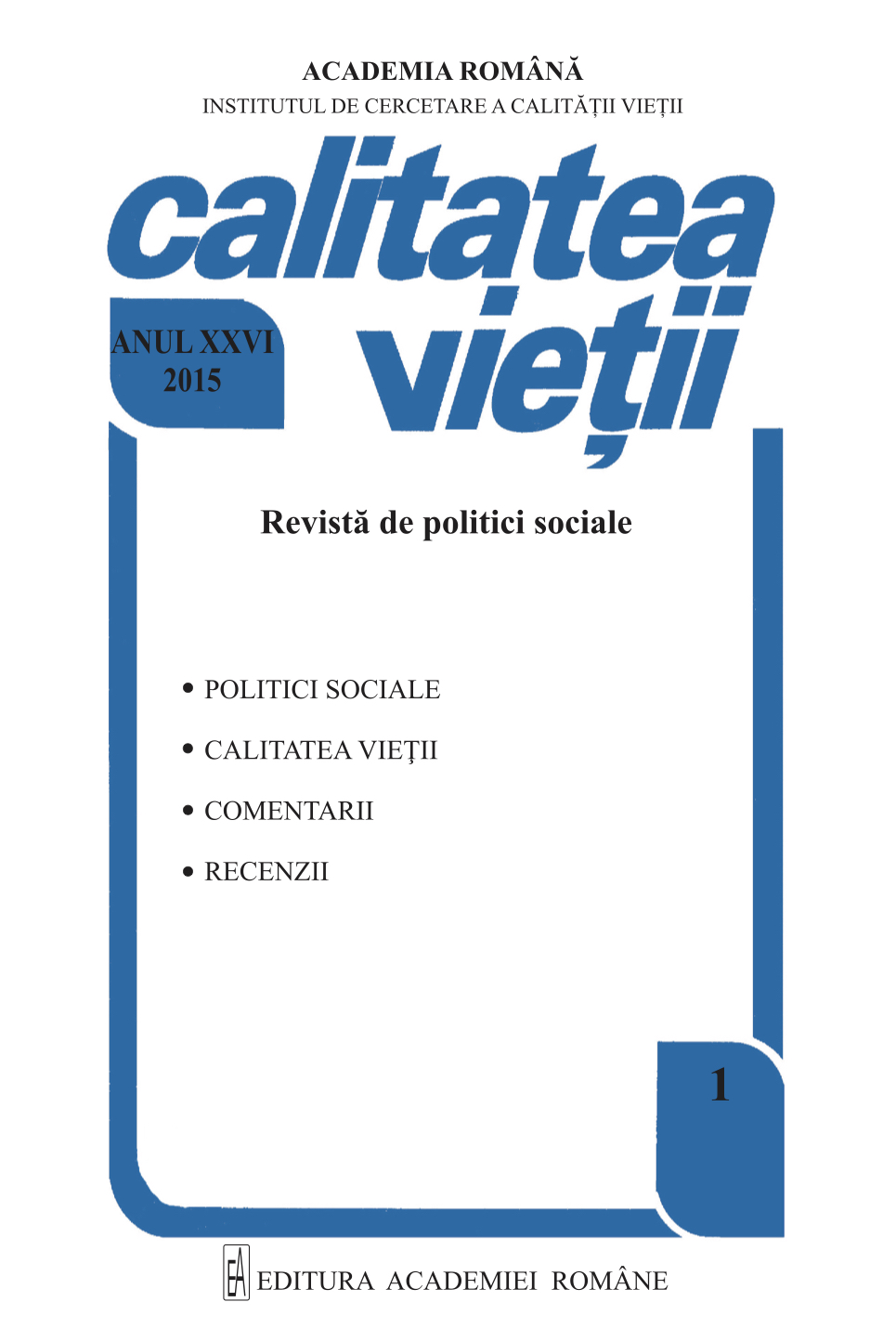 How to Cite
Stănescu, S. M., & Nemțanu, M. (2015). Comparative Analysis of Abortion Liberalisation in the European Union. Calitatea Vieții, 26(1), 3–15. Retrieved from https://revistacalitateavietii.ro/journal/article/view/109
Copyright & Licensing
Copyright (c) 2015 Romanian Academy Publishing House
This work is licensed under a Creative Commons Attribution 4.0 International License.