Zamfir Cătălin, Cace Sorin (Eds.): COVID19 în România. Date, analize, evoluții și statistici, Editura Expert, București, 2020, p. 295
Downloads
Download data is not yet available.
References
Jora, O.D. (2020). In pursuit of the vaccine against viral inequalities? Notes on pandemic, panacea, poisons, and placebo. The VISIO JOURNAL, 5, 30-39.
Kiliçarslan, M. A., Senel, F. Ç., and Özcan, M. (2020). Assessment of dental care during the covid-19 pandemic in Turkey and future projections. Brazilian Dental Science, 23(2), 1-7.
Yang, Y., Shang, W., and Rao, X. (2020). Facing the COVID-19 outbreak: What should we know and what could we do? Journal of Medical Virology, 92(6), 536-537.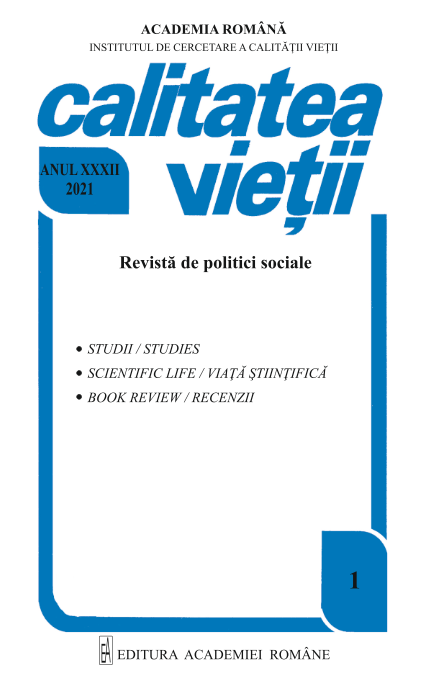 How to Cite
Roșca, V. I. (2021). Zamfir Cătălin, Cace Sorin (Eds.): COVID19 în România. Date, analize, evoluții și statistici, Editura Expert, București, 2020, p. 295. Calitatea Vieții, 32(1). https://doi.org/10.46841/RCV.2021.01.07
Copyright & Licensing
Copyright (c) 2021 Romanian Academy Publishing House
This work is licensed under a Creative Commons Attribution 4.0 International License.