Vol. 32 No. 1 (2021)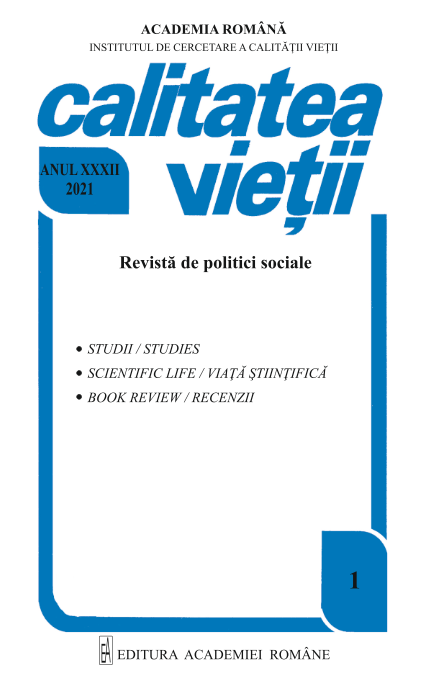 This issue contain accepted manuscripts published before they appear in a volume/issue of Calitatea Vieții. Subject to change during the editing and production process.
The authors of this issue are: Cristina Leovaridis, Mihai-Adrian Gheorghe, Simona Ilie, Ionuț-Marian Anghel, Luminița Chivu, Elena Zamfir, Diana-Alexandra Dumitrescu, Vlad I. Roșca, Ioan Mărginean.
Studies
https://doi.org/10.46841/RCV.2021.01.01

https://doi.org/10.46841/RCV.2021.01.02
Scientific Life
Reviews
https://doi.org/10.46841/RCV.2021.01.08