Mental Well-Being between Material Resources and Respect
Keywords:
mental well-being, subjective income, perceived respect, European Quality of Life Survey, WHO-5 scale
Abstract
To experience an enduring positive state of mind, one needs the proper conditions to do so. In this paper, I discuss the effect of two such conditions: subjective income and perceived respect.
Money is necessary to buy food, shelter, but also lifestyle. Therefore, its role in quality of life is well established and cannot be denied in contemporary society. The primary hypothesis is that perceived respect, or if people feel valued in their society, affects mental well-being, irrespective of the current level of income. Using data from European Quality of Life Survey wave four, the year 2016, and multiple linear regression models, I prove for Romania and EU28 that people struggling to live a decent life have a lower level of mental well-being when not feeling valued by others.
Downloads
Download data is not yet available.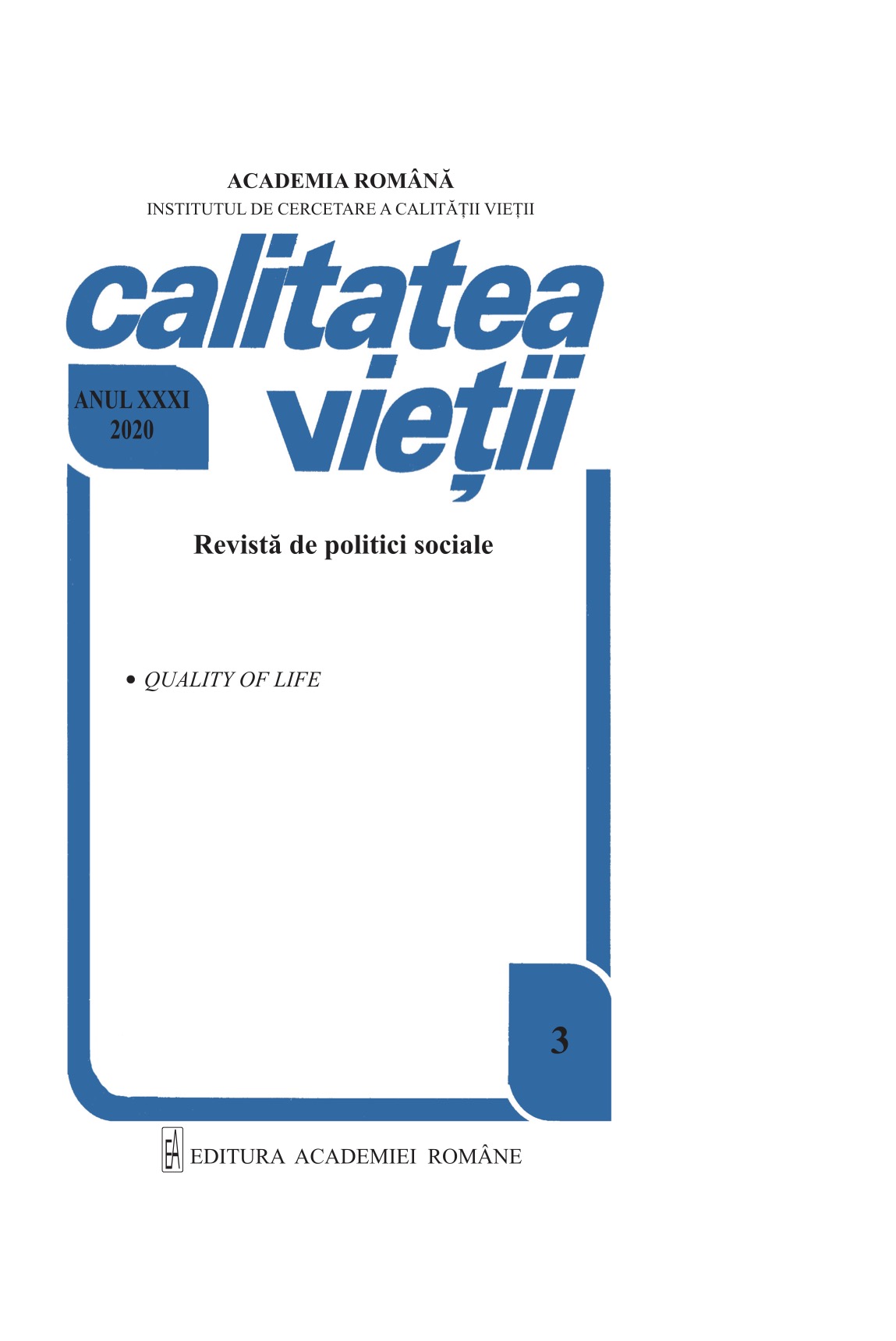 How to Cite
Vasile, M. (2020). Mental Well-Being between Material Resources and Respect. Calitatea Vieții, 31(3), 213–225. https://doi.org/10.46841/RCV.2020.03.01
Copyright & Licensing
Copyright (c) 2020 Romanian Academy Publishing House
This work is licensed under a Creative Commons Attribution 4.0 International License.