Activităţi educaţionale "altfel"
Keywords:
quality of life, school otherwise, values, educational programs, european space
Abstract
In 2011, The Ministry of Education and Research has proposed the organization of extracurricular activities at the preuniversity level – "School otherwise" – in order to enable pupils to develop their knowledge and skills by other types of learning than those of class (formal education) and at the same time allowing them the use of knowledge in real situations of life. They are occasions in which students may be involved in the actions to promote, debate on various topics of interest to them and to the society or the community to which they belong. The activities carried out in this period are not evaluated in notes but, obtaining a feedback from the students and teaching staff it is necessary. In this article we will present an analysis of certain activities carried out by and to the students in pre-university level from different institutions with a view not only to highlight their diversity, but especially to understand the way in which the students and teachers relate to a series of problems, situations, actions of interest for the society.
Downloads
Download data is not yet available.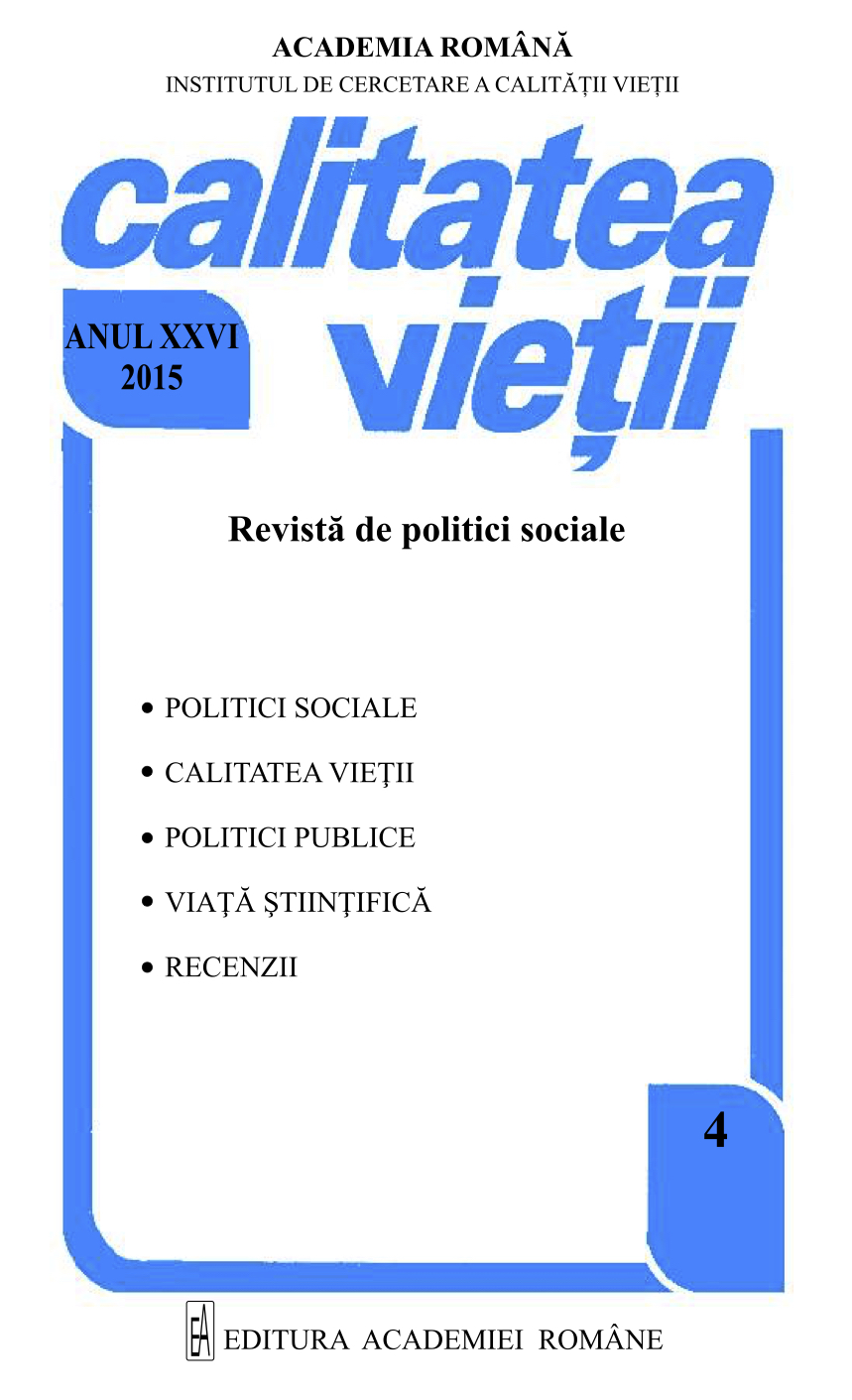 How to Cite
Neagu, G. (2015). Activităţi educaţionale "altfel". Calitatea Vieții, 26(4), 353–374. Retrieved from https://revistacalitateavietii.ro/journal/article/view/79
Copyright & Licensing
Copyright (c) 2015 Romanian Academy Publishing House
This work is licensed under a Creative Commons Attribution 4.0 International License.