Vol. 33 No. 4 (2022)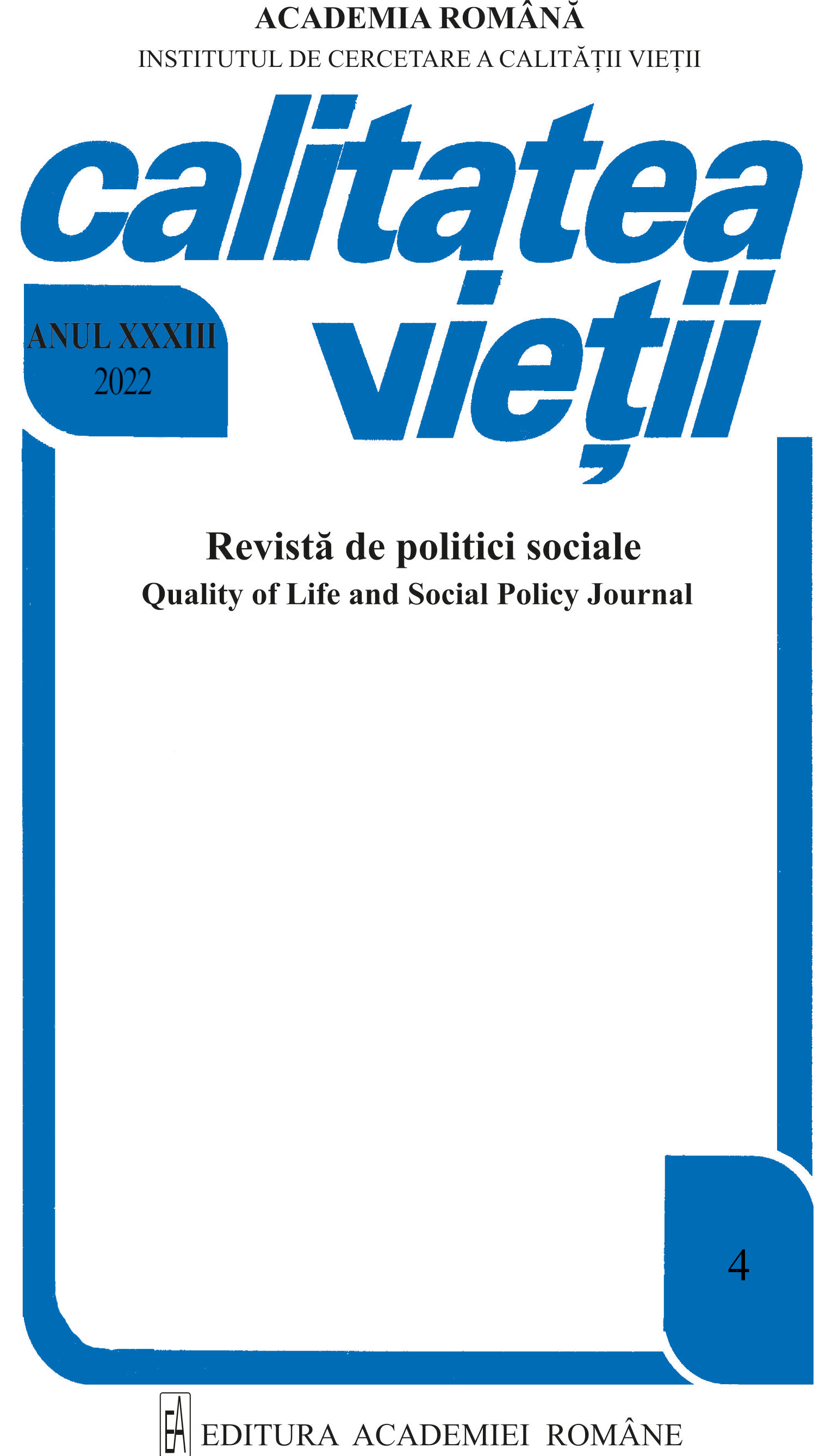 This issue contains accepted manuscripts published before they appear in a volume/ issue of Calitatea Vieții. Subject to change during the editing and production process.
The authors of this issue are: Mona Simu, Mădălina Bălășescu, Nicoleta Corbu, Raluca Buturoiu, Denisa-Adriana Oprea, Alexandra Dobre, Inga Chistruga-Sînchevici, Cornelia Dumitru, Alina Pop.
Introduction
https://doi.org/10.46841/RCV.2022.04.01
Articles
https://doi.org/10.46841/RCV.2022.04.02

https://doi.org/10.46841/RCV.2022.04.03

https://doi.org/10.46841/RCV.2022.04.04
Reviews