Politicile sociale, instrument de îmbunătățire a calității vieții populației
Keywords:
quality of life, social policy, monetary and in kind benefits, social services
Abstract
My objective followed in this paper is to put into evidence the social policies measures which can contribute to improving quality of life of the Romanian population. According to now general accepted definition, the quality of life is a multidimensional field and includes practically all aspects that are connected with people's life, from various conditions in which they are leaving, to activities, perceptions, evaluations and subjective feelings (I. Mărginean, I. Precupețu, coordinators Paradigma calității vieții, Editura Academiei Române, 2011).
The level of quality of life of individuals, groups and communities depends on many factors starting with what a person and his/her family, communities are doing, and ending with public policies interventions, including social policy measures.
The last type of interventions consists in monetary or in kind benefits and social services, and had to be making only of the second level. This means that such measures have to come into actions only when the first factor mentioned before (person and his/her family) can not achieve a desirable level of quality of life, and they maybe in connections with what it is doing in the field by communities, Associations and Organizations thru public–private partnerships.
In fact, even at the starting stage of development on quality of life in the '60 (USA Program "The Great Society") this domain was connected with public policies on the social field – the war against poverty.
In this contribution I want to continue my several analysis in the field, taking into consideration the actual stage of Romanian society development, and I will treat the topics mostly as objectives.
Downloads
Download data is not yet available.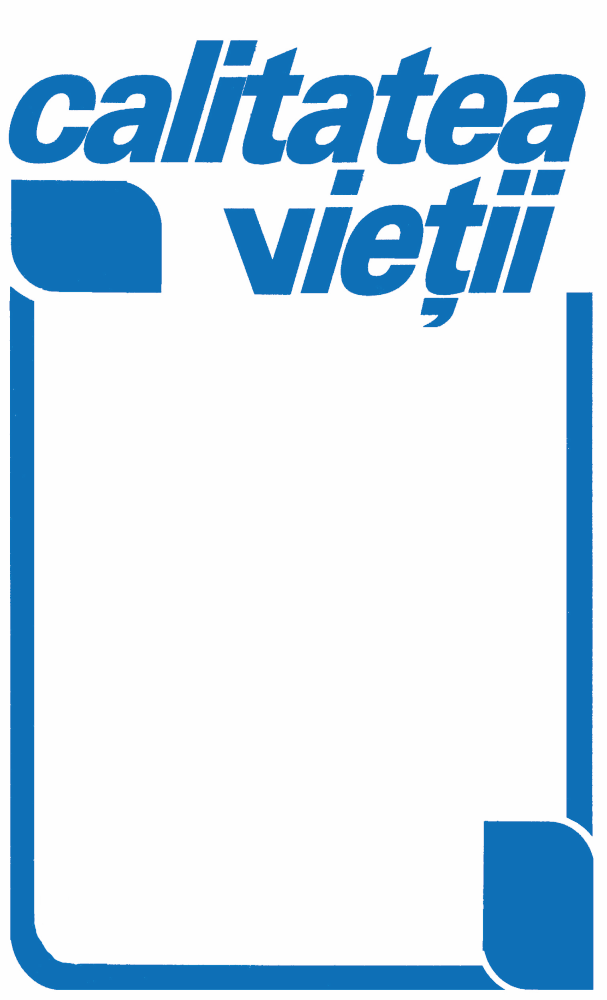 How to Cite
Mărginean, I. (2015). Politicile sociale, instrument de îmbunătățire a calității vieții populației. Calitatea Vieții, 26(2), 131–139. Retrieved from https://revistacalitateavietii.ro/journal/article/view/63
Section
International Conference
Copyright & Licensing
Copyright (c) 2015 Romanian Academy Publishing House
This work is licensed under a Creative Commons Attribution 4.0 International License.